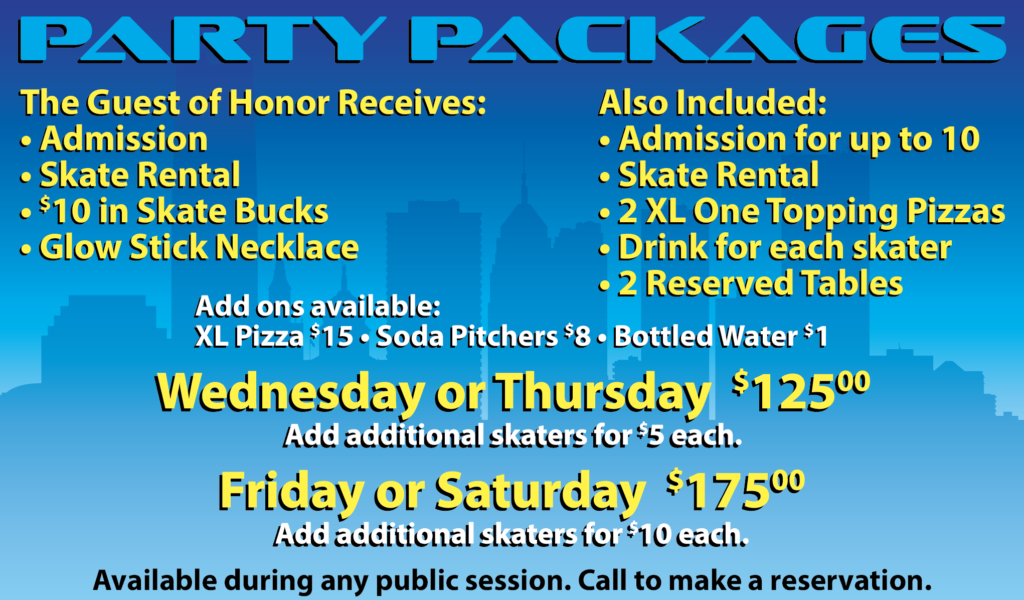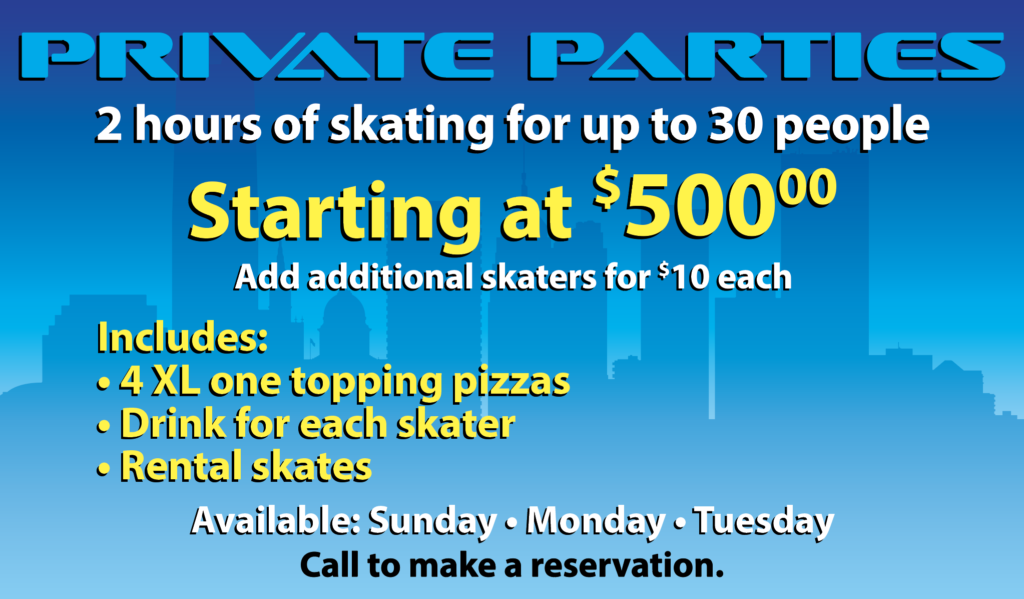 All children 3 years of age and up including teenagers must have an admission ticket.
Parents and grandparents are the only free spectators.
Additional birthday child is $25.00 extra.
Birthday Parties are available any time we're open.
Please Note: All skates must be clean and in good repair. Inline skates welcome with urethane wheels and without black brakes.
School, Church, Scouts, Teams, and Corporate Private Parties available, call for pricing.
WARNING: We carry no insurance for personal injury. You skate entirely at your own risk!