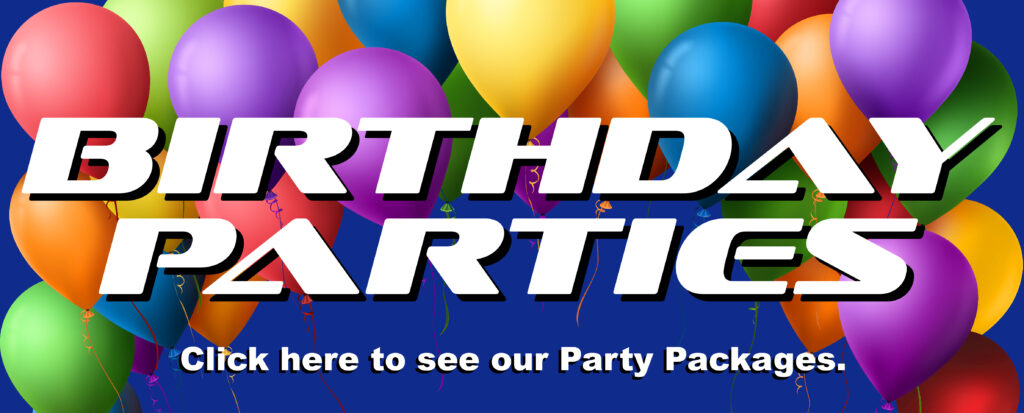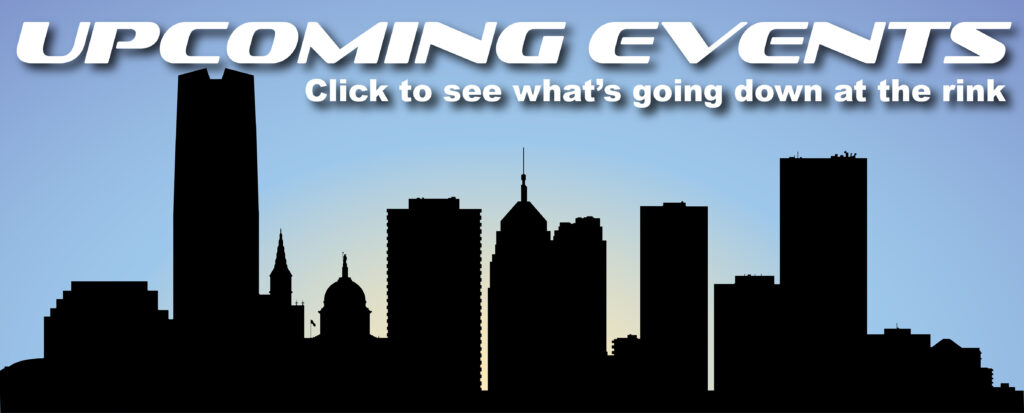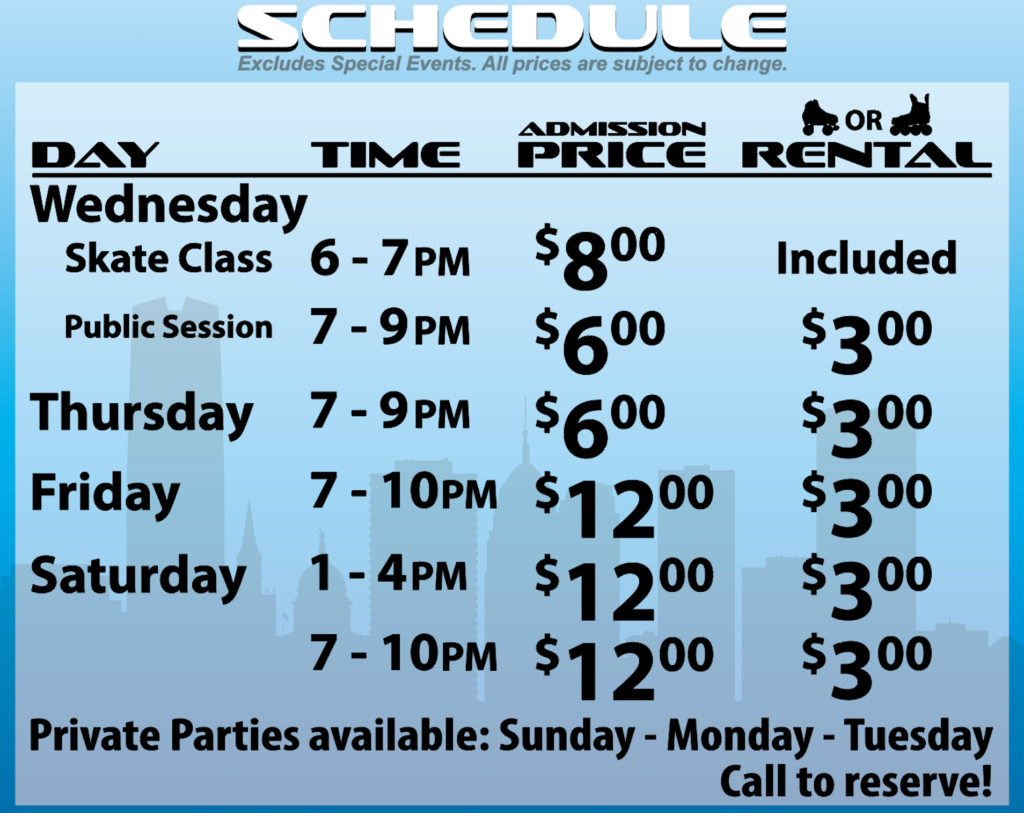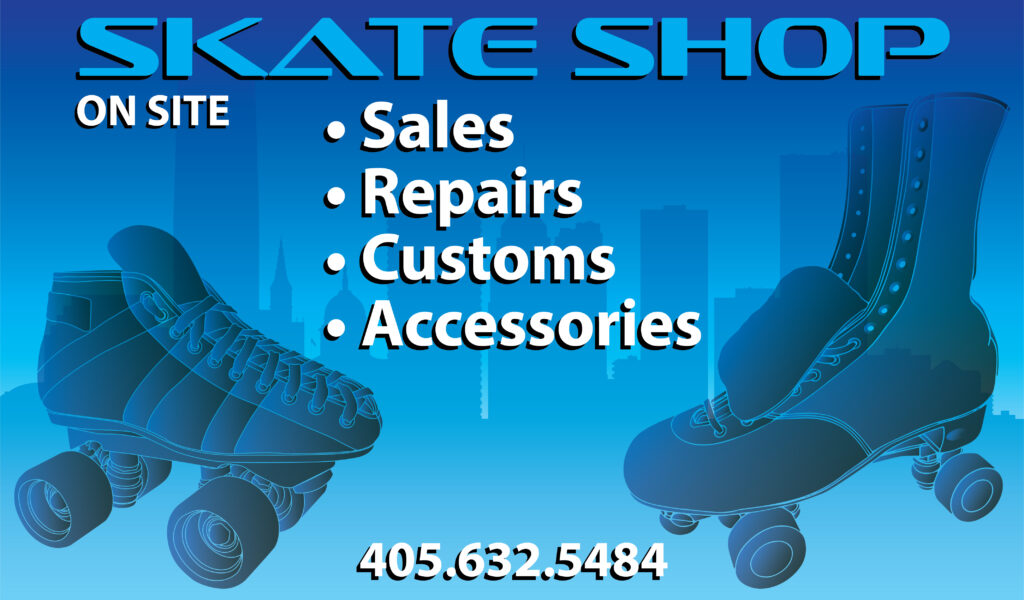 Family Entertainment in Oklahoma City, OK
South Skate is a family-owned and operated skating center in Oklahoma City, OK. We opened our doors in 1991 and are still skating today!
Our goals are to provide a safe, clean, fun, and wholesome place for families, young children, and teens to meet, socialize, and skate.
Gather your friends and family together and join us for the next public skate session! South Skate provides a variety of fun-filled birthday party packages.
WARNING: We carry no insurance for personal injury. You skate entirely at your own risk!